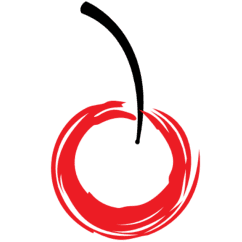 No Guessing, Proven Results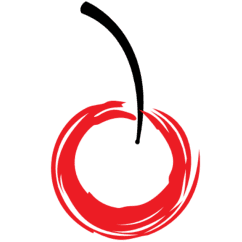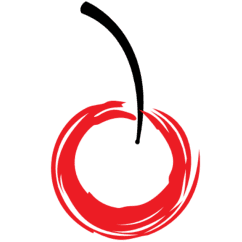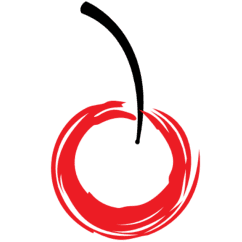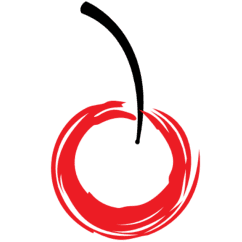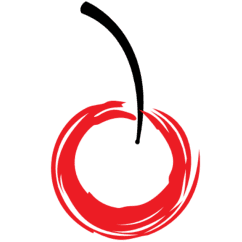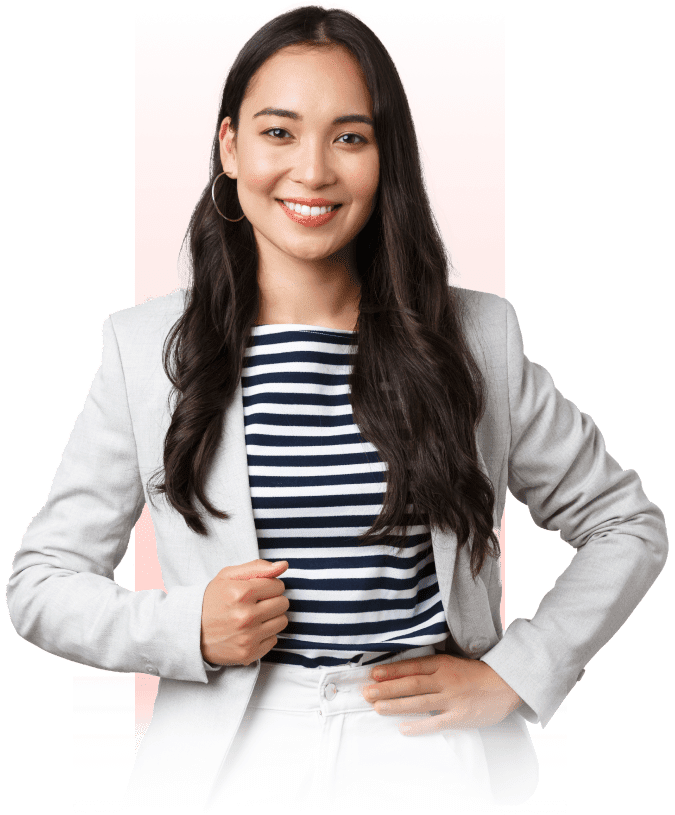 Results Driven SEO Services
Thanks for stopping by SEO Cherry. Deciding on the best Dallas SEO Company for you isn't easy. We would love to help improve your Google rankings, drive more traffic, increase ROI, and increase revenues.
You might have noticed us at the top when searching for Dallas SEO Services online. High Google rankings are achieved through ethical search engine optimization (SEO).
Dallas, TX, is the 9th largest city in the US and the second largest in Texas. We are working with a Dallas SEO Expert such as us will ensure you rank for even the most challenging keywords. If we can rank for a competitive term like ours, we can help you achieve your organic search goals.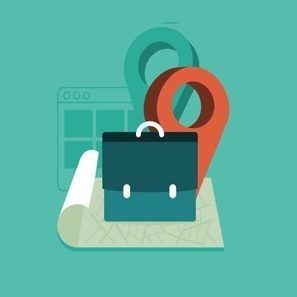 Our Local SEO is perfect for small businesses. We provide local search optimization services to rank you higher organically on the map and natural search engine listings.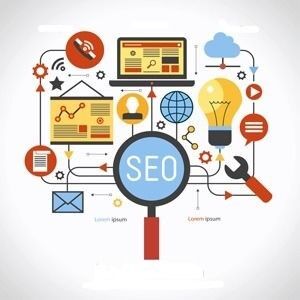 SEO Cherry provides affordable Small Business Packages that are proven over time. You can trust us to put you on the map & make your business the "Cherry on Top" of Search Engines.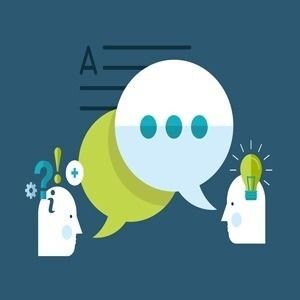 We are SEO Consultants that understand search engine algorithms and webmaster guidelines. Our SEO Consulting is top notch and will provide you the analysis you need.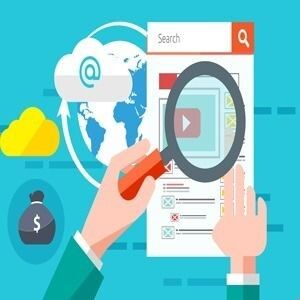 Keyword Research is the foundation of all organic & paid search marketing campaigns. We use pro keyword research tools & analyze search queries for maximum ROI.
If you own a website or blog, you need content to keep things fresh. You can write articles, or hire a professional website copywriter to provide engaging content for your readers.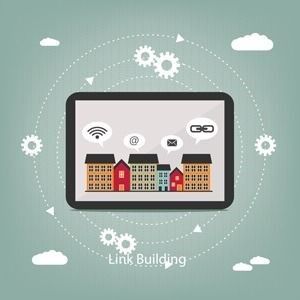 Our natural link building strategies consistently rank our clients higher while building brand authority online. See what an SEO Cherry link building expert can do for you.
Benefits of a Dallas SEO Expert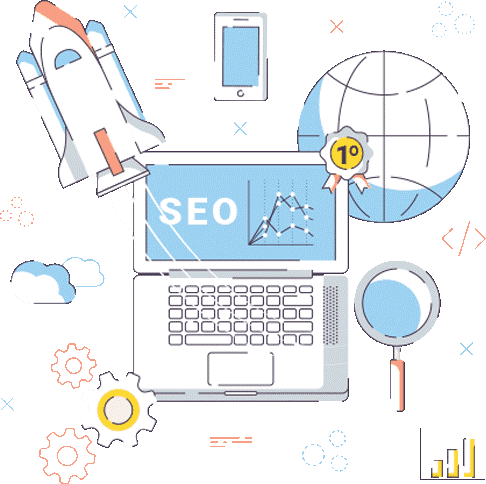 Benefits of Hiring an Expert
One reason to hire an SEO Cherry Dallas SEO expert is for the consultations. Working with an expert will deliver guaranteed results. It's essential to understand what your consultant is doing for you and the strategy they plan to follow. Without proper planning and strategy, it's impossible to deliver.
Your website is the core part of your online marketing campaigns. If it's not found, it's not doing you any good. Without the right search engine optimization expert achieving maximum organic visibility for your website will be virtually impossible.
To understand your target audience, we will leverage keyword research. A well-optimized site with a focused keyword marketing plan is the key. Your digital optimization consultant will ensure you get the right traffic. The result will significantly contribute to your Return on Investment.
Our team of professional SEO Experts is trained to make this happen. Our Google Certified team trains frequently on Yahoo, Bing, and Google algorithm updates. We understand the importance of keyword research, page content, website audits, and competitor research. Our website optimization services will save you time and money and allow you to focus on growing your business.
What is SEO & How Does it Work?
So, How's Search Engine Optimization (SEO) Work?
SEO (search engine optimization) is viral among website owners. Some find it a mystery, but it's not rocket science. It provides signals to search engines that make them index and rank pages. Making your website easy for visitors and search engine robots is the lamen result of SEO.
Google, Bing, Yahoo, and other search engines use complicated mathematical algorithms to determine where websites are listed. SEO companies like us use experience, testing, and research to understand what works. We then create a strategy to make your site the cherry on top of search engines.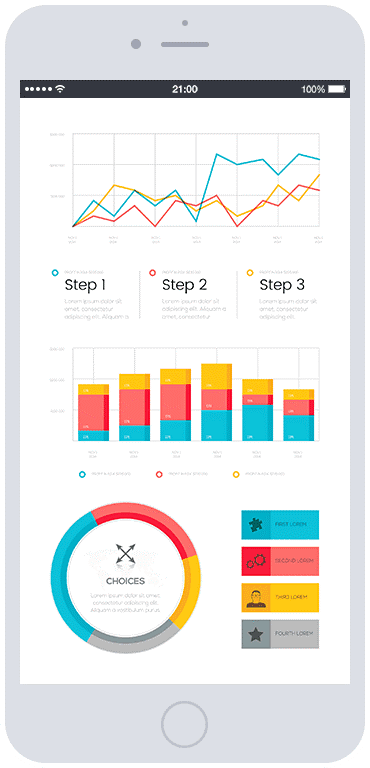 Why is Organic Website Optimization So Important?
Search Engine Optimization (SEO) is vital for many reasons. The search engine aims to connect its users to the most relevant websites that match their search. You're missing out on new customers daily if you're not visible at the top.
It Works– Yes, SEO still works! If you hire the right SEO Agency, you will see results. It's all about implementing ethical SEO strategies while still evolving with search engines.
High ROI– Your desired customer and acquisition cost vs. value will determine whether search engine marketing suits you. Every business can benefit from SEO, but not all profit equally. (For example, a dental client's lifetime value drastically differs from a tanning salon. So, in most cases, the dentist can spend more to get the results they need while still making a 3-5X return on investment (ROI).
Be on the Map– The map listing appears on top when performing a local search (example: "Service" Dallas). Consumers in DFW (Dallas-Fort Worth, TX) want to connect with local businesses. The map shows them you are close by, and your customer reviews will stand out.
More Trust and Credibility – Search engine users find organic search listings more credible and trustworthy than Google AdWords. So, not only are you not paying per click, you have a better chance of winning that potential client.
Increased Conversions– users find an organic search more credible and trustworthy than paid ads. The higher the trust level, the higher the chance of converting that website traffic to leads and sales.
3 Most Important SEO Ranking Factors
Here's What Matters the Most
Although the algorithm has hundreds of factors to consider, there are three most important ones.
Quality– Do you offer something of value to searchers? Is your content unique and exciting?
Trust– Search engines want to send their users to a trusted website. Remember, search engines make money through ad revenue. If you choose a different search engine, they lose money!
Authority– Search engines want to send you to sites that are happening. They want to send you to websites getting reviews, traffic, social media signals, etc.
In short, SEO is just convincing search engines your website is quality, trustworthy, and has authority. If you can offer Google these things, it's only a matter of time before they rank you on the first page. So, encourage customer reviews, create content worth linking to, and do link outreach.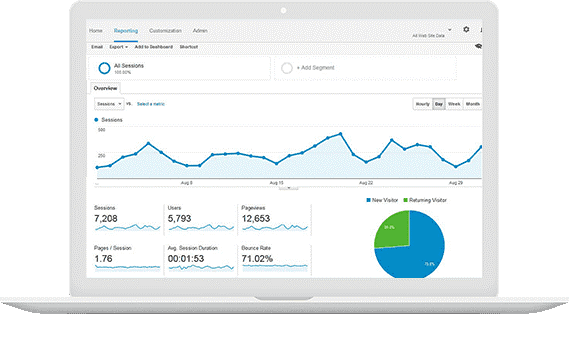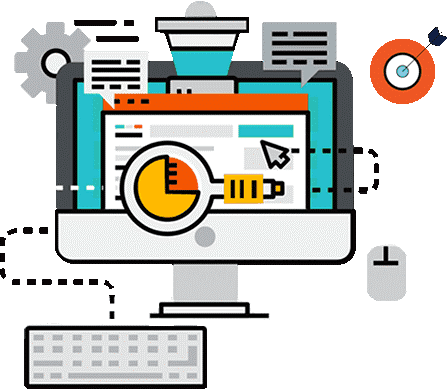 Why is Organic Website Optimization So Important?
To simplify, the steeper the competition, the larger the budget. Our SEO Packages start at $1,250 and go up from there. The average is around $2,500 to maximize results for most local businesses.
We provide custom SEO strategies for all of our clients. We know search engine optimization isn't a one size fits all service. So, don't worry; no cookie-cutter plans here!
We Won't Waste You're Time or Money
Most importantly, we'll let you know if we can't help you. We don't want to waste our time or yours. So, we'll let you know if you're not a good fit. It's crucial to us that we only work with clients that profit from our services long-term.
By hiring a DALLAS SEO Expert, you can avoid some of the risks of online advertising. Every year businesses like yours pay $ 1,000 to SEO companies that don't deliver. Unlike other digital marketing channels, SEO reaches your target audience time and time again. Being the cherry on top of search engines ensures your receiving website visits from people looking directly for your services.
How Long Before I see a Return on My Investment?
Your SEO expert will focus on ranking your website as fast as possible. However, we will take our time enough to avoid any black hat or unethical tactics. Ultimately, this will only lead to the search engines penalizing your brand. We know the best optimization techniques to monetize your site.
SEO is a proactive activity that should continue indefinitely — saying that you should expect it to take 4-8 months, depending on your starting point. We only use ethical white hat strategies to protect your site from the penalty.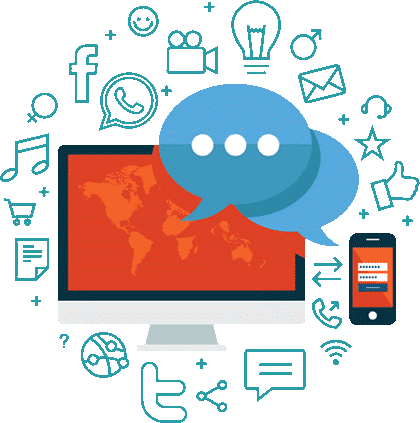 NO Contract – We Only Require a 30 Day Notice!
Another great thing about us is you won't be under contract. No contract means your professional SEO consultant will have to deliver month after month to keep your business.
Not being locked into a 6-12 month contract makes the cost of marketing your website less risky. We make professionally optimizing your website profitable and enjoyable.
What Can We Help You With?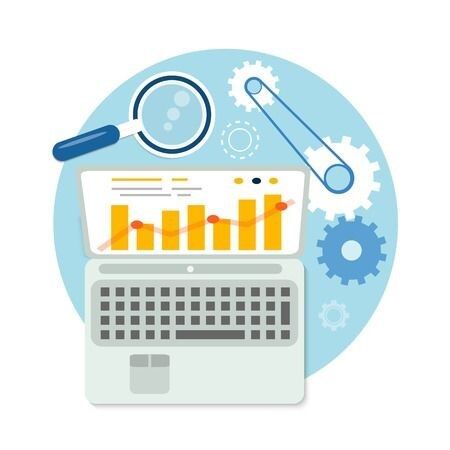 DFW Search Engine Optimization
Believe it or not, many different types of website SEO services exist. We specialize in a few of the most critical Dallas SEO Services.
Local Search Engine Optimization (In Your City) – Our local SEO experts focus on businesses that operate in one city. For example, this is perfect if your business serves only Dallas-Fort Worth, TX. We focus on what it takes to put your business on the map in your neighborhood.
Search Engine Optimization (Regional, Nationwide & International) – This SEO program focuses on regional or nationwide businesses. In these cases, geography is irrelevant. So we can maximize our visibility across the USA. These are the most competitive campaigns and require the most substantial budgets.
eCommerce Website Optimization– eCommerce sites are an entirely different animal than local business sites. There is much more competition and technical SEO involved. We can help you reach customers and convert them if you have an online store.
Search Engine Optimization Consulting – If your SEO team is in place, we can help—our Dallas SEO Consultants are experts. Many businesses have the resources to do the work and don't know what to do. Our SEO consultancy will develop the plan and let you implement it.
Franchise SEO – If you are part of a franchise, we can also put you on the map. From restraints to roofers, we've got you covered.
What to Expect From Our Dallas SEO Team
There are hundreds of things that affect search engine ranking results. Depending on your needs and service level, we work accordingly. We do some things every month, and others we do when needed. Long-Term SEO results come from consistently doing things the right way.
Here are a few things we do right away:
Keyword Research – We take the time to find the keywords that drive the most conversion traffic. Sure, having website traffic is good, but it doesn't matter if they don't take action.
Website Audit/Analysis – We determine what issues are holding you back. An audit is our starting point for forming your SEO Strategy.
Link Analysis – Links are NOT all the same. The right ones can boost your rankings, while the bad ones can wipe you off the search engines. We will determine what kind of links you have and what you need.
Technical SEO (Search Engine Optimization) Analysis – The technical side of SEO is what you don't see with the naked eye. These are the coding errors and such causing site speed issues, etc. We check your web design and other factors to uncover anything holding you back.
Content Analysis –

We scan your content to determine your next steps. We learn what new material is needed and what old content can be optimized.
Google Analytics/Search Console – We review Google Analytics and Search Console accounts to determine our baseline and catch further issues.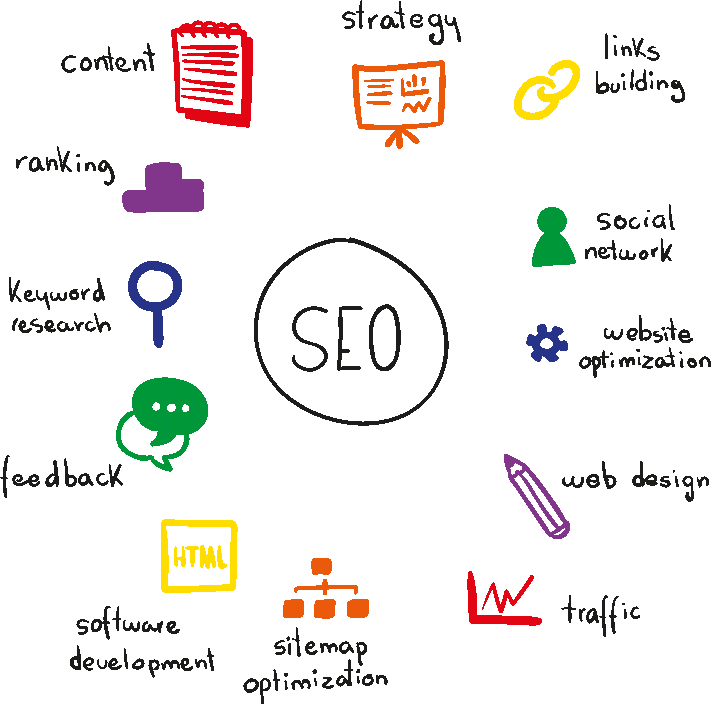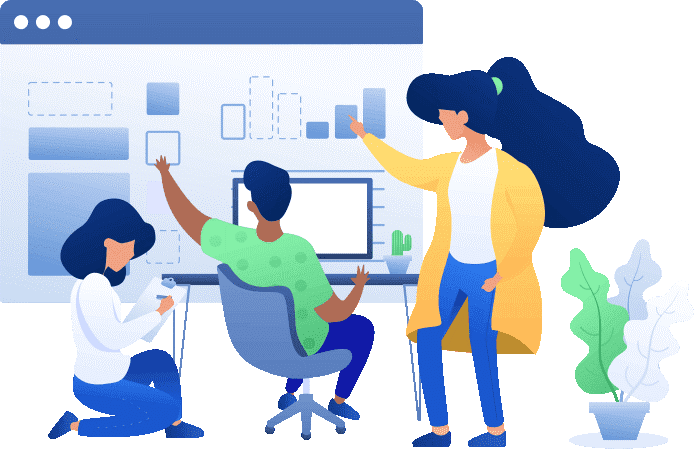 Monthly SEO Marketing Activities
Link Outreach (Guest Posts) – We first research and locate sites in your niche that will provide the link we need. From there, we reach out to the website owner for content placement. We will give you links for the published posts.
Citation Building – To rank your business locally,

being correctly listed in local directories is essential. We ensure your business listings include the correct name, address, and phone number. We will also assist in cleaning up listings with errors.
Link Building – This is important to balance our anchor text and get various links. We seek out and post content on Web 2.0, social, articles, videos, wiki, etc.
Content Writing – We curate content for both web pages and blogs. So, we've got you covered whether we need to add a service page or an article.
Google Analytics/Search Console – We check these monthly to ensure there are no errors and review our data.
Technical SEO – An audit will be run to ensure no technical issues affecting ranking. We will implement a solution if we find errors.
Monthly Report –

We provide a monthly report that includes rankings, citations, analytics, and acquired links.
*Included Activities Depend on SEO Package Level*
There are too many activities to list here. See our SEO Packages for precisely what your pricing includes…
Replacing Offline Ads with SEO in Dallas-Fort Worth, TX
The days of relying on old-school marketing strategies are gone. Unfortunately, old-school business owners are learning the hard way. If you don't evolve with media channels, you will die.
The internet has permanently altered the way we shop for goods and services. Instead of the phone book, people now turn to search engines. Now, you can pull out your smartphone, type your search query, and connect with the business in seconds.
Here are a few reasons to get with the program and advertise online:
97% of local consumers search online to find services.

88% of consumers would visit or call your business within 24 hours if they performed the search with a mobile device.
18% of mobile searches lead to a sale within a day.
60% of American adults search for local businesses & services via their smartphone or tablet
76% of local searches result in a phone call to a company or service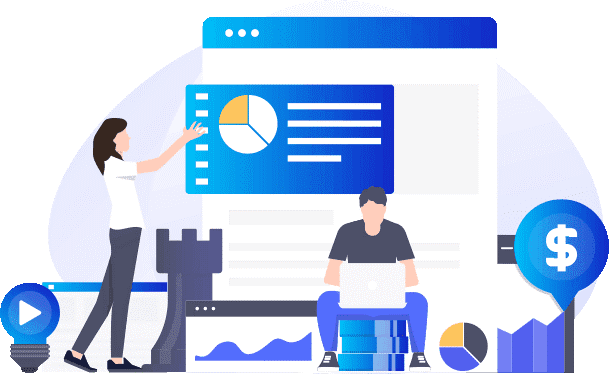 FAQ - Our Dallas SEO Services