Want to talk about how to increase your sales?
#1 ROI Driven Dallas SEO Company
ROI Focused SEO-DFW
SEO Cherry is a Dallas SEO Company offering numerous internet marketing services. We're proud to offer results driven,  search engine optimization, web design, and paid search services. If your searching for a Dallas SEO Expert, look no further. Ask us if we're a good fit for your business.
Our digital marketing services are perfect for small businesses and large companies.  Whether you own an e-commerce To not waste advertising dollars, we will only focus on your KPI's (Key Performance Indicators).  Working with an SEO Expert can increase your ROI faster.
#1 Premier Dallas SEO (Search Engine Optimization) Agency
We feel that SEO Cherry is the best Dallas SEO Agency hands down. We are not just your typical search engine optimization firm. We are an internet marketing company that understands what it takes to deliver results.
Over the last 10 years, our organic search strategies have stood the test of time. Let us show you whey we're the #1 ROI Driven SEO Company in Dallas, TX.
SEO Cherry is one of the few DFW SEO agencies that will guarantee page one results in Google. So, what are you waiting for? Let's grow your business together. The first step is to start the application process and schedule your FREE 30-minute SEO Consultation. During our call, we will project your ROI (Return on Investment) and our online website positioning strategy
Benefits of Hiring a Dallas SEO Expert
One reason alone to hire an SEO Cherry Dallas SEO expert is for the consultations. Working with an expert will deliver guaranteed results. It's important to understand what your consultant is doing for you and the strategy they plan to follow. Without the proper planning and strategy, it's impossible to deliver.
Your website is the core part of your online marketing campaigns. If it's not being found it's not doing you any good. Without the right search engine optimization expert achieving maximum organic visibility for your website will be virtually impossible.
To understand who your target audience, we will leverage keyword research. A well-optimized site with a focused keyword marketing plan is the key. Your digital optimization consultant will ensure you get the traffic you need. This will result in the Return on Investment you need to make revenues soar.
Our team of professional SEO Experts is trained to make this happen. Our team is Google Certified and trains monthly on the Yahoo, Bing, and Google algorithm updates. We understand the importance of keyword research, page content, website audits, and competitor research. Our services will save you time, money, and allow you to focus on growing your business.
Finding a DFW SEO Professional
It's not easy to determine what SEO firm can deliver. We feel SEO Cherry is your best choice based on results and the month to month contract options. Feel free to ask us about the SEO business we've done. We're proud to show you the results we deliver on our internet marketing projects.
Not all SEO companies in Dallas, Texas are created equal. In fact, many will never rank your site where it needs to be. In fact, many search engine optimization agencies can do more harm than good. This means finding your website in penalty an unable to be found in the most popular search engines.
The benefits of hiring an SEO expert in Dallas, TX go on and on. So, what are you waiting for? Start the Free Consultation application process now and be on the way to increased profits. We look forward to assisting you with your Dallas SEO needs.
Dallas Internet Marketing Services
Organic Search Engine Optimization
When you hire a SEO Cherry Search Marketing Consultant, you can save $1,000's. How do you save by paying online marketing fees?
Time is Money! More time for you to focus on your business
Increase your Return-on-Investment (ROI).
We understand your competition
You will SAVE money on your Pay-Per-Click Campaigns
Saving Money means Making Money!
Long-Term Organic Search Engine Results Are What Count
Unlike other SEO companies that boast of the past, we focus on the future by building future-proof solutions for our clients. We don't just think outside the box, we think outside the box. Learn more about our Dallas SEO Services.
Paid Search Solutions
PPC Management
Our Paid Search Management services are great for e-commerce, small, and large businesses. Leverage Google AdWords, Bing, Facebook, Instagram, and thousands of partner networks for fast results. We understand that every Dallas area business needs online visibility. Let us help you get found in the search engines. Learn more about our paid search management services.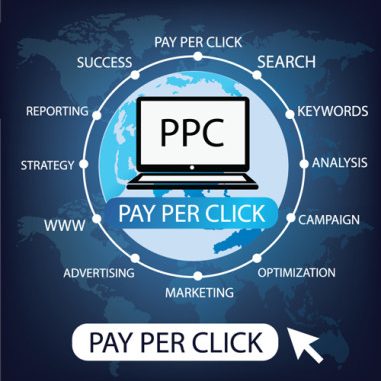 SEO Website Design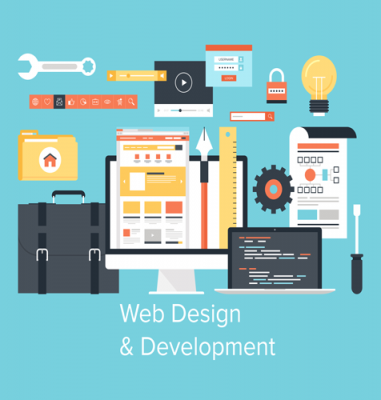 Conversion Rate Optimized Websites
We don't just design websites, we build sites that convert. Your website is useless unless it converts visitors into customers. We understand the internet and what it takes to succeed. Therefore, all of website design team is trained to focus on creating sites that generate phone calls and leads.
We do what we call, SEO Website Design. This means that all of our sites follow the best practices to help you rank. Learn more about our website development now.
Testimonials
Targeted Leads
Scott Coburn
CEO
Whit really knows his stuff, when it comes to SEO. We have used him on several client projects and he has always exceeded expectations.
Campaign Management
Angie A Lane
President
-I've been burned by numerous SEO Agencies, so I was skeptical about SEO Cherry. Whit and his team have done a great job of delivering what they promised. So far, this is the most successful internet marketing campaign we've ever had.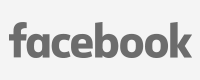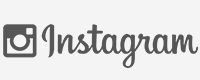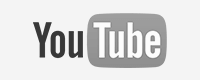 Request a call back

SEO, Paid Search, Website Design, Reputation Mangement, Lead Generation.
3839 McKinney Ave Suite 1190, Dallas, TX 75204
3839 McKinney Ave Suite 1190, Dallas, TX 75204