Want to talk about how to increase your sales?
#1 ROI Driven Dallas SEO Company
ROI Focused SEO-DFW
SEO Cherry is a Dallas SEO Company offering numerous internet marketing services. We're proud to offer results driven,  search engine optimization, web design, and paid search services. If your searching for a Dallas SEO Expert, look no further. Ask us if we're a good fit for your business.
Our digital marketing services are perfect for small businesses and large companies.  Whether you own an e-commerce To not waste advertising dollars, we will only focus on your KPI's (Key Performance Indicators).  Working with an SEO Expert can increase your ROI faster.
Dallas Internet Marketing Services
Organic Search Engine Optimization
When you hire a SEO Cherry Search Marketing Consultant, you can save $1,000's. How do you save by paying online marketing fees?
Time is Money! More time for you to focus on your business
Increase your Return-on-Investment (ROI).
We understand your competition
You will SAVE money on your Pay-Per-Click Campaigns
Saving Money means Making Money!
Long-Term Organic Search Engine Results Are What Count
Unlike other SEO companies that boast of the past, we focus on the future by building future-proof solutions for our clients. We don't just think outside the box, we think outside the box. Learn more about our Dallas SEO Services.
Paid Search Solutions
PPC Management
Our Paid Search Management services are great for e-commerce, small, and large businesses. Leverage Google AdWords, Bing, Facebook, Instagram, and thousands of partner networks for fast results. We understand that every Dallas area business needs online visibility. Let us help you get found in the search engines. Learn more about our paid search management services.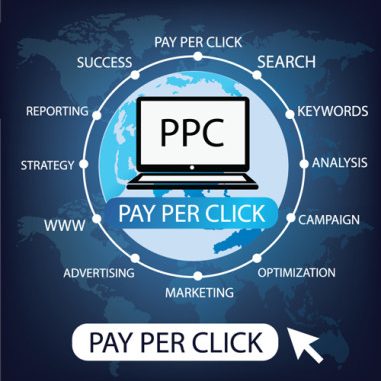 SEO Website Design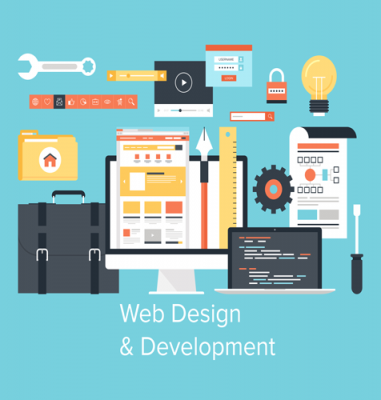 Conversion Rate Optimized Websites
We don't just design websites, we build sites that convert. Your website is useless unless it converts visitors into customers. We understand the internet and what it takes to succeed. Therefore, all of website design team is trained to focus on creating sites that generate phone calls and leads.
We do what we call, SEO Website Design. This means that all of our sites follow the best practices to help you rank. Learn more about our website development now.
Effective SEO Marketing Strategies
Dallas Small Business SEO
Small Business SEO

strategies are used for local Dallas Businesses. We know the importance of being on top of search engines & local directory listings.
 To achieve this we leverage various internet marketing strategies such as:
Syndicate Search Engine Optimized Press Release Articles

Create & Syndicate Relevant Blog Posts

Create & Syndicate Content Via Social Media Sites

Obtain Niche-Relevant Traffic Using Images & Tags

Rank Your Videos on Top of Google & YouTube
SEO (search engine optimization), helps customers find you online. SEO Cherry's Dallas SEO Services can expand your market share.
Local Google Search Experts
There is no doubt our Dallas SEO Services  can increase traffic to your site. We aim to Increase Visibility, Increase ROI and Increase Online Brand Awareness.
There are a lot of key ingredients to any local Dallas internet marketing strategy. By hiring a Dallas SEO Expert, you can expect better results. 
Local Search Engine Ranking Factors
So, what are some things that Google & Bing use to determine local search listings?
Physical Address in City
Local Directory (Citation) Listings
Customer Reviews
Social Signals
Link Signals
Domain Authority of Website
and More.
Affordable SEO Packages
All of our

Affordable SEO Packages

 are custom designed for every client. 
Each of our Dallas SEO Services are individually powerful.
When combined they work even better. 
They are precisely designed for high performance.  
It is crucial that you have the right internet marketing company to manage your internet marketing campaigns. 
By hiring the right Dallas Search Engine Optimization company, you can increase your bottom line faster. 
Our Dallas SEO Services
We offer many types of
Professional SEO Services
. Some are great alone & others work synergistically.
Keyword Research
Content Syndication
Title Tag Optimization
Content Optimization
Website Copywriting
SEO Consulting
Small Business SEO & PPC
Local SEO/Map Optimization
SEO Website Design
Testimonials
Targeted Leads
Scott Coburn
CEO
Whit really knows his stuff, when it comes to SEO. We have used him on several client projects and he has always exceeded expectations.
Campaign Management
Angie A Lane
President
-I've been burned by numerous SEO Agencies, so I was skeptical about SEO Cherry. Whit and his team have done a great job of delivering what they promised. So far, this is the most successful internet marketing campaign we've ever had.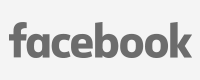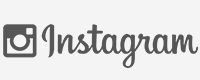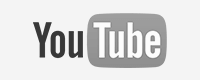 Request a call back

SEO, Paid Search, Website Design, Reputation Mangement, Lead Generation.
3839 McKinney Ave Suite 1190, Dallas, TX 75204
3839 McKinney Ave Suite 1190, Dallas, TX 75204