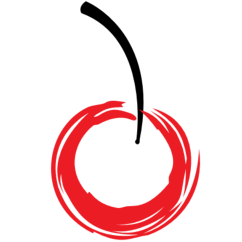 No Guessing, Proven Results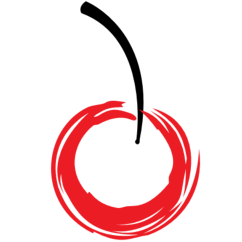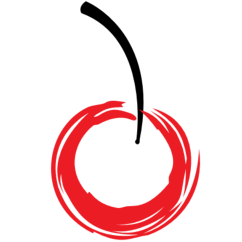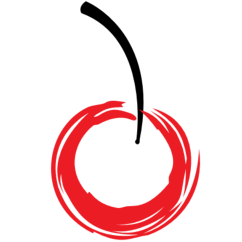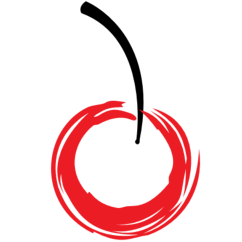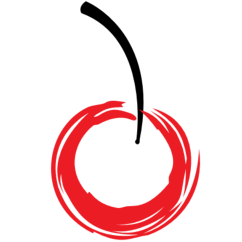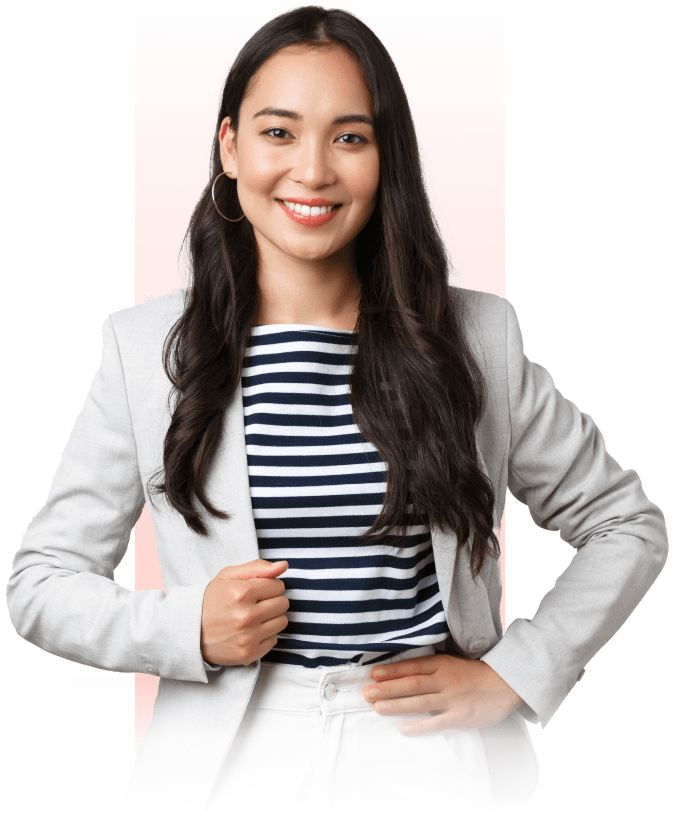 Why are local SEO Services so crucial to your small business? 1 in 3 online searchers are looking for local store or services? If your business is not showing up in the local search engine results, you're missing out on potential prospects every day.
This is why SEO is so vital for local business owners. SEO Cherry can make your business the cherry on top of search engines.
Increase Website Traffic & Connect With Customers
Our Local SEO services are designed to connect you with customers online. Our local strategy lifts search rankings, drives laser targeted traffic, generates more leads & sales.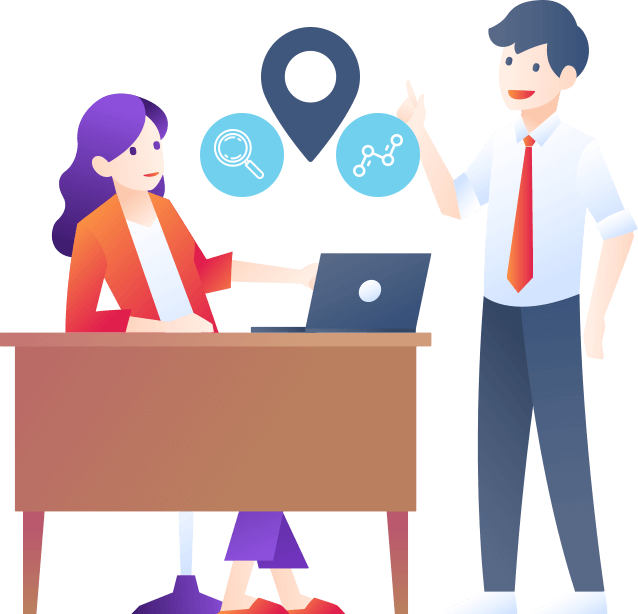 Our strategy is to target searches online looking for your services. Best of all, unlike paid ads, you're not bidding on keywords and paying for every click. 
Search Engine Optimization (SEO) is geared toward long-term results. As your authority grows, your site will rank higher and get more traffic. If you need results this week, let's talk about paid search instead.
Authority is what it's all about. You want the search engines to see you as an expert in your field. Our Proven Local SEO strategies will put you on the path to dominating your local area.
Why Hire a Local SEO Agency?
Why a "Specialist" Local SEO Company?
Search engines such as Google, Yahoo and Bing offer local businesses an opportunity to market their products and services to customers looking online. If you are invisible, you could be missing out on hundreds of new customers.
That is why you should only consider SEO companies that specialize in Dallas small business SEO services. Our reasonable and low SEO pricing is designed to provide affordable results.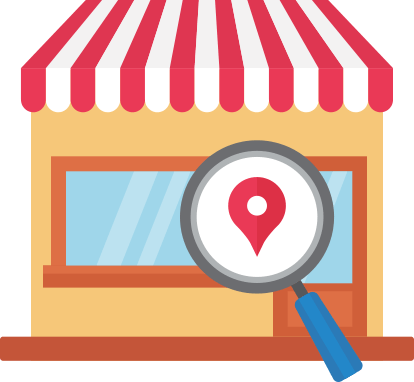 Our Local SEO Strategy & Timeline
1. Create Baseline & Set Goals
The first step is understanding your goals. Once we get to know you better we'll know the best SEO Strategy to execute.
Every business has a different starting point and different goals. We will work with you to uncover the most profitable KPI's (Key Performance Indicators).
Some Things We Track Are:
Phone Calls
Form Fills
Downloads
Webpage Visits
Chat Boxes
and More.
2. Complete Your Local SEO Audit
The next step is to complete a manual audit. Here we'll get more insight on what needs improvement.
Once we know our starting point we can form a good strategy. The audit will uncover anything we missed during your automated local search report.
Some things we check for are:
Incorrect Listings
Broken Links
Missing Meta Data
Correct Schema Info
Proper NAP Usage
Toxic Backlink Check
and More.
Understanding where you stand vs your competition is important. It lets us understand the best way to take their market share, and how long that could take.
There is a lot of information you can get from a competitor analysis. It uncovers "exactly" what needs to be done to maek you the cherry on top.
A few things are:
The Keywords They Rank For
Amount of Backlinks and Where They're From
Content Topics
Paid Ad Budget & Keywords
and More.
4. Targeted Keyword Research
Choosing the right keywords is everything. The correct keywords lead to traffic that converts to leads & sales.
In fact, along with link building and content, keyword research is one of the top 3 most essential SEO Factors.
3 Questions We Ask to Find the Best Keywords:
Do the keywords I'm targeting match the search data?
Will the traffic help me reach my goals? (example: leads, sales, or future customers)
Will the searchers that find the site find the page relevant to the keywords?
Once we've chosen the right keywords, it's time to optimize your webpages. Our team will choose the right metadata and schema markup for you.
On-Page optimization isn't a one-time thing. It's the ongoing process of measuring and optimizing.
Some On-Page Factors Are:
Title Tag
URL
Image-ALT
Content
Schema Markup
Internal Linking
and More.
6. Citations/Local Listings
Citations are huge for improving local search results.  They have a large impact on your website and Google My Business listing.
A local citation is simply a reference to your business online. They build trust with Google and prove to them you're local!
Local citations come in various forms, for example:
Business Name
Address
Phone Number
Website
And so on.
Now that our site is ready, let's go build some links. This is what it takes to build brand authority online.
Link building is 1 of the 3 most important ranking factors. They can make or break your search engine ranking results.
A Few Types of Links We Build Are:
Guest Post
Content Marketing
Local Websites
Social Media
Image
Video
Brand Linking
Diversity Links\
and More.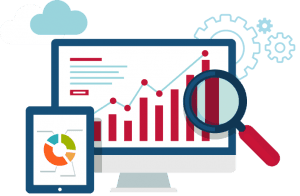 Understanding how your marketing dollars are performing is paramount. Otherwise, how do you where to increase or decrease your budget?
Every month you'll receive a report including:
An Overview
Analytics & Goal Tracking
Rankings
Local Listings
Customer Reviews
Social Media
and More.
Why SEO Cherry For Local SEO Services?
We feel that we are one of the best SEO companies in Dallas, Texas. Research shows that local consumers like to search online and read reviews before making a decision.
Google has reported recently that 97% of local consumers search for local services and products online. As part of the SEO Cherry local SEO package, we engage in keyword and market research to understand your target audience.
1/3 of Local Searches choose to search via mobile devices such as iPhone, Android, Blackberry, IPad and more. So, local mobile SEO is becoming more necessary.
SEO Cherry's Dallas SEO services will allow you stay ahead of your competitors. We leverage effective strategies that will rank your website high in search engines.
Using our local SEO Consulting strategies, we will get your site found by local consumers. Our SEO practices have had results with previous clients, and we will do exactly that with your business.
Professional Local SEO Marketing
There is a difference in local SEO vs. regular SEO. We keep up to date with the essential online marketing trends & Google algorithms which are continuously changing. We also do local keyword research to ensure we understand the local scene.
Several factors determine where your google local maps and site will rank in Google, Bing & the other search engines.
A Few Local Ranking Factors Are:
Online Customer Reviews
Your Company or Business Location to Center of City
Website Design
Website Content
Local Link Building and Citation Development
With our experience, we can bring top search engine listing success! The sooner you get started, the quicker your website can be on page 1.
Submit To Local Directories
More than half local searches are done on mobile and local directories, not search engines. In order to be easily found by potential prospects, you need to optimize.

It is very important to be found on sites like Yelp, SuperPages, YellowPages & MerchantCircle. With so many sites, it's a nightmare for a business owner to keep everything up to date. 
Local Directory Listing Service
If you want to avoid registering for numerous local online directories, we can help. We can get you listed in the top local search directories & optimize your listings for maximum visibility and SEO value.

There are hundreds of local business directories that allow you to list your business information, publish events, deals and announcement to their users in real time.
Local Search Marketing Results
SEO Cherry is a Dallas search engine optimization company that understands the importance of results. Seeing progress in your internet marketing campaigns is paramount.
Our PPC & local SEO packages are designed to increase visibility and outrank the competition in your city. More profile means adding profits to your bottom line.
Local Search Optimization Services
We can utilize pay-per-click management, local SEO, or combine the services into a local search engine marketing package for your small business. We will aim to maximize your returns, while also reducing the waste of time and other resources.
Affordable Local Search Engine Optimization Services
Unlike paid search engine placement or banner ads that other companies provide, our affordable SEO services will help buffer the process so you can minimize ads budget as you increase results obtained from organic search engine listings.
Affordable SEO Packages
At SEO Cherry, our local SEO services pricing makes us one of the affordable search engine optimization companies in Dallas, Texas. We try and offer affordable internet marketing services for small business and large companies.

With consumers preferring to purchase from a site that is ranked higher in search engines today, we believe that our organic SEO services with pay for themselves over time. In time, you should expect to notice an Increase in Brand Awareness, Leads, Calls & Sales!
Google Local Search Optimization
If you're wondering how to get to the top of Google local search results without PPC, the answer is local search SEO. We can improve your website's local search results by implementing proven, effective search engine optimization strategies. Although results are not instant like pay per click marketing, it is an effective long-term strategy.
Improve Search Results in Top Local Search Engines
The best local search engine for search traffic is Google. However, sites such as Bing should be in your strategy for local search rankings.
If your local search SEO campaign is new, you might consider a PPC marketing campaign until you improve local search results organically. Leveraging Google, Bing & their partner sites can bring results fast.
SEO, Paid Search, Website Design, Reputation Mangement, Lead Generation.