January 2, 2019
Posted by:

admin

Category:

SEO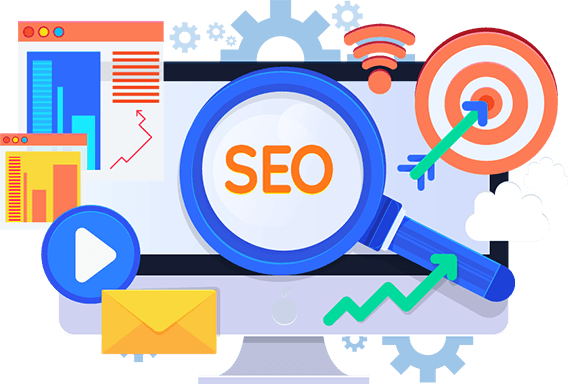 Should a Business Invest in SEO (Search Engine Optimization)?
Today's competitive markets are mainly dependent on online searches to attract new business to your site. Google, Bing, and Yahoo are just three major search engines used by potential searchers
Most importantly, the principles of search engine optimization (SEO) are available to all websites and business owners. It doesn't matter if you're the largest company in the world or a local business.
Do I Really Need to Be in the Organic Search Results?
More than 60% of consumers are looking for online products and services, and this number can only increase in one easy day, so you can't ignore this useful solution to increase the size of the customer.
Every business is different, just like the development of a web site is different for various companies. SEO assists your website to reach the growing number of Internet users searching for a product or service or support uses search engines like Google, Yahoo or Bing.
The improvement of the position in the major search engines, it is critical to get SEO services for your business, and this decision can lead to great success in business. Why would a company invest in SEO?
Here are the reasons that should invest in a good SEO for your business.
Increased Visibility
The most important priorities that separate your business from the competition are high visibility for your target customer. As he says in the joke: In practice, you can hide a dead body on the third page of Google, because nobody goes there! Search engine optimization ensures that you can be seen and visible whenever you want.
To be visible on the Internet, you need to optimize your site carefully with the selected keyword. Search Engine Optimization ensures that potential customers can find when they are looking for something important. When you choose keywords, the best way should be as comprehensive as possible. It is so that not to be lost during high tide.
Increased Credibility
If a business does not appear in proper ranking, then people question their company's credibility. It applies without regard to how long you have been in the industry. People unknowingly pay attention to your rankings. Moreover, when they come to your brand, they gain less confidence.
Not being visible to online searchers is why it is imperative to build an online presence and to conduct a good SEO strategy. Digital Marketing also applies to companies that have permanent status in offline mode. This exercise can be used for start-up and small businesses to compete well with large and recognized brands.
Increased Traffic
The ranking of your search engine has a direct impact on traffic to your website. Only a small percentage of visitors search your brand directly in the search engine. SEO helps improve the ranking of a small business website, which directly contributes to the increase in the number of visitors to the site.
With the increase in traffic to your website, you can quickly cover the SEO optimization costs that you spend. SEO helps increase traffic to your site and can comment, download or purchase any product in your company. These are the main benefits of SEO for small businesses.
Higher Return on Investment (ROI)
When it comes to SEO, ROI is usually very high. It all depends on your service offering and profitability. Lawyers, Cosmetic Dentists, Cosmetic Surgeons, etc. clearly can achieve higher profitability than a dry cleaner. Keep in mind that SEO also adds value through Branding.
When you are actively looking for your product/service, SEO takes you to the client, which gives you a better chance to call in less time.