Want to talk about how to increase your sales?
Dallas PPC Management & Paid Search Advertising
Save By Hiring an Expert PPC Campaign Manager
PPC Advertising such as Google AdWords, is a great way to drive local Dallas service seekers to your offers. Our Dallas PPC Management Services will lower you cost per click, and increase sales faster. Best of all, you only play for clicks your website or landing page receives.
PPC Advertising Campaign Management
Pay Per Click Advertising is arguably one of the most affective forms of internet marketing. Because of the complexity of paid search ads, many Dallas area businesses to turn to PPC Management Companies like SEO Cherry.
Working with a Local Dallas PPC Manager will lower your cost per click. We will optimize your Yelp, Facebook, LinkedIn, Bing, and Google AdWords campaigns for max ROI.
Paid Search Bring Targeted Leads
Not only is PPC Advertising a cost-effective means of advertising, it's uber targeted. After testing, we can hone in on the exact keyword searches that will yield the highest conversions.
PPC campaigns can also provide valuable analytics for SEO. We will take the keywords providing the highest ROI, and implement into search engine optimization strategy.
Dallas PPC Management Service
Lower Pay Per Click Ads Costs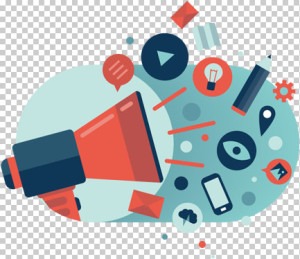 We have years of local PPC campaign experience. So, know how to increase click through rates and decrease ad cost.
With the vast network of partner websites, it helps to have a specialist manage your PPC campaign. We stay on top of frequent changes and know how to optimize your paid search campaign correctly.
Lower Risks With PPC Bid Management
You can greatly lower your risks of failure by hiring a 
SEO Cherry
 PPC Consultant. We make your marketing dollars go further by lowering your cost per click and increasing conversion rates.
It is our goal to have our
PPC Management Service
pay for itself over time. Our pay per click bid management programs are one of the fastest way to get your phone ringing.
Pay Per Click Bid Management Increases (CTR)
We are a
Dallas PPC Management
Agency that knows the importance of high click through rates (CTR) and conversions. We can assist you in launching the right ads that will get clicks fast.
There are many business's advertising and competing for the same market share. So, your Ad Must Stand Out! We will test a few different ads to determine which one converts the best.
PPC Advertising For Fast Conversions
People are conditioned to search for deals and more likely to click on paid search ads that present an offer. Pay-Per-Click Ad Campaigns can be great if you have a good special.
Like it or not, we are still in the Groupon century. The good news is, if you have a good long term strategy, it works. You can increase your odds more by hiring an Expert PPC Specialist.
PPC Marketing For Fast Results
At SEO Cherry, we know the importance of fast results. Although it takes time to test campaigns, Pay Per Click (PPC) ads generate quick visibility.
In most cases, we can have your ad visible in Google or Bing in 24 hours or less. This means you could be making sales by this time tomorrow.
PPC Marketing Strategy
Without a pay per click marketing strategy, your on the first plane to failure. We can assist you in analyzing your goals  & implementing a paid search marketing strategy to deliver targeted results.
Pay Per Click Campaigns For Your Marketing Plan
One great thing about PPC Marketing is that you can turn it off an on when you need it. If you choose, you can stop and start your campaign based around your sales, seasons or any other reason.
PPC Advertising is great is Dallas small business owners. It delivers results quickly, and can be cost-effective. The key to that is using in proper landing pages,
keywords
, & Ad Copy.
Pay Per Click Advertising Services
A great thing about
PPC Advertising
is the ability to extend the reach of your visibility in your chosen geo-target area.
Have Your Paid Search Ads Displayed:
In Search Engines like Google, Yahoo & Bing
On Relevant Network Partner Websites
In Local directories like Yelp, Yellow Pages & Superpages
On Social Sites like Facebook & LinkedIn
On Video Sites like YouTube & Vimeo
PPC Advertising Management
Pay Per Click Marketing is an effective means of attracting new business online. When you hire a SEO Cherry
PPC Specialist
, we will help you set-up, optimize and mange your PPC ad campaign.
Google Adwords Campaign Management
Our 
Google Adwords
management service ensures max benefit from your PPC campaign. Pay-Per-Click ads are proven to delivery calls, sales, leads & customers.
Your PPC Campaign Manager will assure your ads are seen quickly. Best of all, we can target your audience. We can target by keyword, zip code, mile radius, cities, etc.
Adwords PPC Bid Management
An SEO Cherry Paid Search Expert's goal is to save money. We understand the value of your marketing dollars.
After proper optimization, you will notice your cost-per-click may be less. You can re-invest profits to expand reach with paid ads, or re-invest into
SEO Services
.
Yahoo & Bing PPC Management
Yahoo & Bing are a great resource for PPC advertising. Their paid search network can connect you with millions of consumers worldwide or consumers in a local geo-targeted area. Bing PPC Case Studies have proven their service to be an effective PPC advertising solution.
Bing PPC vs Google PPC
If your comparing Google PPC vs Bing PPC, the truth is they both work. Although Google can provide more volume, some niches and industries actually perform better in Bing.
This is why SEO Cherry often uses both pay per click advertising networks to provide targeted traffic to our clients offers and sites.
Difference Between Google and Bing For Paid Search
Although, they are both great,here are a few difference between Google and Bing.
For the same exact keywords, Bing's Cost Per Click (CPC) is less.
Google and Bing both provide simple ad platforms that work. Google simply has more users and can provide more traffic.
Bing provides more ad flexibility in their paid search offerings.
Research has proven that Bing is more effective for retail conversions than Google.
Your marketing dollars will go farther in Bing if it generates enough traffic for your wants and needs.
Request a call back

SEO, Paid Search, Website Design, Reputation Mangement, Lead Generation.