Are you are on the fence about hiring a SEO Company? If so, you shouldn't be! Search Engine Optimization is important to any internet marketing strategy. The statistics speak for themselves on what top organic ranking results can do for your local Dallas business. With the constant changes in Google & Bing, it is a must to stay on top of current algorithm changes.
Why Is SEO Cherry a Top Dallas SEO Company?
One thing that sets us apart from the competition is our willingness to go the extra mile, and do everything in our power to ensure even the smallest of all businesses succeeds. Here are more reasons why hiring a Dallas SEO Company like SEO Cherry can help you.
Our white hat SEO solutions have proved to be highly beneficial for many clients in the region mainly because we take a custom, packaged approach based on everyone's unique needs.
Besides helping companies achieve higher sales, we help save thousands of dollars that would be lost through unnecessary PPC Advertising campaigns.
We deliver long-term results so our clients do not have to worry about future Google search engine algorithmic changes past 2015. Unlike other Texas SEO Companies that boast of the past, we focus on the future by building future-proof solutions for our clients. We don't just think outside the box, we think beyond the box.
Our team is always available to attend to pressing needs and queries at anytime of the day. We are always ready to work for extra hours just to ensure our clients' needs are well met. Most importantly we understand the importance of meeting tight deadlines and that is why we always go above and beyond the call of duty to deliver timely results.
We have a clean track record and our customer satisfaction rate is impeccable. Our survival so far has been guaranteed by return customers who in addition to giving us more business usually recommend us to their accomplices by sharing testimonials.
We have invested in a great team that is well equipped with the latest state-of-the-art tools. With a combined experience of over 20 years, no other Dallas SEO Company can match the type of services we offer.
Benefits of an Expert Dallas SEO Consultant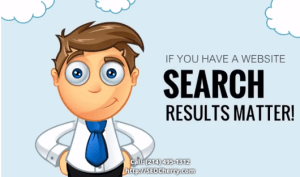 Investing in professional website SEO Dallas provides ultimate leverage for the business or organization. First, there is an opportunity to save on resources as results are achieved faster unlike with DIY methods that take centuries to materialize.
Moreover, various tasks such as website structuring, keyword research, on-page and off-page optimization, distribution of content and link building are quite taxing and time consuming. As such allowing a consultant to do all the spade-work leaves the entrepreneur with more time to focus on important things like creating quality products, streamlining the brand and so forth.
Good SEO Strategy Builds Trust
Paying the professional fee of an SEO consultant can be a game-changing investment for any business, big or small. Besides bringing you a decent number of new customers through organic searches, a good SEO strategy promotes brand awareness and instills trust. The more your pages rank in high positions in the search engines, the more chances you have for new users to interact with your brand.
Most importantly, an SEO consultant is in a position to generate analytics and interpret them to the business in a way that is easy to digest and conceptualize. The business can in turn utilize such analytics to make core decisions in readiness for new opportunities that the future has to offer.
What Dallas SEO Services Do We Offer?
We offer a refreshingly transparent approach to online success through a cocktail of well thought-out services. Our search engine optimization packages are friendly to both large and small business. In addition we provide high-end content to keep things fresh and to maintain a steady stream of visitors.
Local Dallas SEO Services
SEO Consulting
SEO Website Design
Link Development
Local SEO
Small Business SEO Services
Keyword Research
Web Copywriting
SEO Website Audit
PPC Management/li>
Reputation Management
and MORE…
Local Dallas SEO Services
As one of the thought-leaders in the Dallas SEO space we provide expert consultation and implementation of PPC campaigns. And we don't just help our clients rank for any keyword. We sit down and create a good foundation through keyword research particularly by analyzing queries that can maximize your return on investment. This is in addition to developing custom landing pages, implementing ingenious link building strategies and enhancing social media campaigns.
Expert Dallas SEO Consulting
SEO Cherry is home to a variety of premium Local SEO Services. Each of the services we offer is based on a custom evaluation of different needs that face businesses at various stages of growth and expansion. We understand that all clients are different and need different strategies to attack niche-specific markets. That is why we always commit ourselves to delivering sound and practical advice that produces quantifiable, measurable and dependable results. We are the Dallas SEO service of choice, and we are here to produce the very best outcomes for our clients in terms of more traffic, higher conversions and better sales.