A lot of people make some pretty serious resolutions at the beginning of the year. Unfortunately, most of us have given up on them by the time second month rolls around. Some estimates say at least 80% of people have given up on their goals by the second month. The problem is that we go into the New Year with the best of intentions but when we don't see immediate results, or it seems like it's just taking too long, we convince ourselves it is okay to forget about them and move into something else.
This pattern is also common in the business world. In the New Year, many Dallas TX based businesses commit to a lot of new goals, usually revolving around budgets and spending. Executives are looking for what activities to keep and which ones to cut out. Unfortunately, SEO is often assigned to the latter category. This is often due to a simple misunderstanding of the nature of SEO and how it works. They may have had a goal to increase the amount of traffic to their websites, but if it doesn't happen immediately, the online market strategy gets neglected.
Why You Need to Switch to SMART SEO for Your Business in Dallas TX?
SEO is a long-term process if it is done correctly and ethically. But the idea of waiting up to 12 months for favorable and noticeable results causes many Dallas TX based business owners to balk. Many business owners think SEO is a quick fix for their lagging business performance and have reduced SEO to merely selecting a few keywords to rank for. SEO is hard work that must be monitored and adjusted sometimes on a daily basis.
While you might not have the time or expertise to implement an effective SEO strategy on your own, you can lay a strong foundation for your online marketing by implementing SMART SEO goals.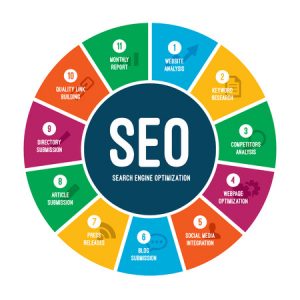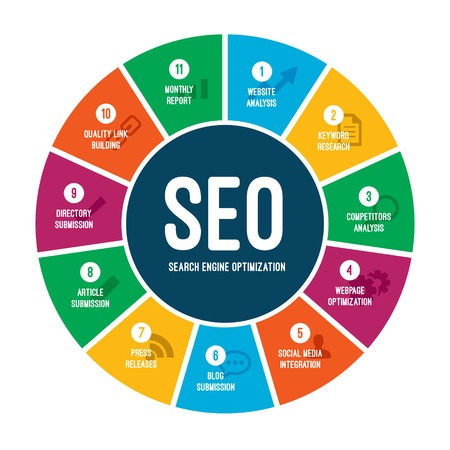 Start Your SEO for Dallas TX Businesses on the Right Foot with SMART Goals
SMART SEO stands for Specific, Measurable, Achievable, Realistic and Timely Search Engine Optimization. If you have been in business for a while, you have likely heard of SMART goals. No, not really! This means you are new to this acronym. SMART SEO simply stands for specific, measurable, achievable, realistic and timely Search Engine Optimization. You can use the same winning formula for your SEO goals in Dallas TX instead of scrapping them now after end of the first month. You will be more likely to harness the full power of your SEO tactics by going about doing it the right way. If your only SEO Dallas TX goal is to rank top for a given keyword, you'll likely get frustrated, and discouraged throwing time and money after an elusive objective.
Instead of making a list of good sounding goals, make them SMART SEO goals. Here is a breakdown of each element of an SMART SEO goal:
Specific Goals:
It's hard to implement and measure the success or lack and the progress of an SEO strategy when the goals are vague and subjective. Saying that you want to rank no 1 for a certain keyword may seem specific, but as mentioned above, how will ranking #1 help achieve your business actually grow. A lot of people can rank #1 for a range of keywords and never see any actual benefit from it. Ranking for a specific keyword is often too large and broad a goal for small and medium sized businesses. A better and more successful way of tackling this dauntingly large and vague goal is to break it down into a series of smaller, specific goals such as getting number of visitors to the website, getting lots of leads or making more sales as a result of the internet marketing tactics.
Another importance about specific goals is that everyone in the company needs to be on board and be aware of these specific goals to ensure they have a better chance of being met or surpassed.
Measurable Goals:
Specific goals are better than grand, vague goals because they are more easily measured. A goal that has no way of being measured is virtually pointless. The whole idea of ranking highly for a keyword is to increase website traffic which will ideally lead to more sales. In the process of getting more website traffic, many companies in Dallas TX often overlook important analytics that contributed to their results. Again, break down the large, lofty, vague goals into smaller, specific goals that can be measured. Look at how much traffic your site got, what attracted people to the site, what compelled them to make a purchase, what time had the most traffic and what the demographics were of the customers who visited your site.
Drilling down to the specifics of your analytics data can help you come up with better measurable goals that you can continue to improve on year after year. When it comes to SEO, there are a lot of factors you could measure. Here's the list to make a good start:
Rank for main converting organic and local keywords
Rank of secondary benchmark organic and local keywords
Citation flow
Trust flow
Trust and citation balance
Link-building metrics
Total links built
Number of links from authority sites
Number of links from relevant sites
Real-world metrics
Increase in organic traffic
Increase in number of pages on the site that generate traffic
Increase in non-branded search traffic
Percentage increase in organic conversions
Organic impressions
If your SEO goals for Dallas TX based business can't be measured, they aren't SMART goals and you'll have a harder time achieving them.
Achievable Goals:
Remember the high and lofty goal of ranking #1 for a specific keyword or search term? This is not an achievable goal in the sense of now that you're there, you're done. Remember that your competition wants that same place, and so it's less about achieving the #1 place than it is maintaining good rankings.
So how do you know if your SEO for Dallas TX business is actually achievable? Ask yourself a few questions:
Do you have the resources to hit these goals?
Do you understand how these goals will actually impact your business?
Are you in the same league as the players who currently dominate the search engine results page?
Are you ready to deal with the increased traffic?
Creating an objective that is unachievable will start the SEO strategy implementation process off on a discouraging, anxious and frustrating note. Your goals should challenge you, but they should also be in the realm of possibility.
Realistic/Recorded Goals:
If your SEO for Dallas TX businesses include targeting specific search terms that are highly competitive, you'll have a tougher uphill battle to fight. Coming up with realistic goals require business owners to analyze and asses the health and resources of their companies. Failure, frustration and the waste of time and resources are common results that stem from the disparity between a business goal and the insufficient resources a business has to achieve that goal.
When it comes to SEO for your Dallas TX business, the R in SMART can also stand for relevant. When looking for keywords to target, be sure they are relevant to the products you are selling or the services you provide. If you are trying to reach the first page for a given keyword, make sure the content you offer is relevant to the intent of the search. An indicator that your SEO goals aren't relevant is when you see a spike in web traffic, but no increase in the number of conversions. Other SMART goal schemes address this R as recorded. This means that the goal is something that is realistic and has physical elements such as being able to be recorded or studied.
Timely Goals
The time it takes to set up, monitor, maintain and see results from SEO for your Dallas TX business are more intensive and take longer to realize than other forms of marketing. Despite the waiting, Google's search rank algorithm is constantly changing, requiring constant monitoring and adjusting of one's SEO strategies. There is no magical timeframe for SEO success. It can take many months to a few years to see any positive results from SEO. Nevertheless, it has been observed that large goals are more likely achieved when they are broken down into more specific, measurable, realistic and achievable goals that have their own timelines and deadlines.
Having a timeframe for a goal will help you stay focused on it and will give you more motivation to achieve it. Goals without deadlines or timeframes are more likely to get drawn out, postponed, halted or canned.
While SMART SEO goals won't magically create a top-performing SEO strategy for your company, they can help you formulate a winning SEO for Dallas TX businesses that will ultimately help your overall business and marketing goals and objectives to succeed.
Still not willing to take the time for a complete SEO campaign for your Dallas TX businesses? It's time you need to contact the experts at SEO Cherry. Get a comprehensive SMART SEO in Dallas TX for your business to rank high on search engines.